Posted on
November 21st, 2007
by The Baseball Zealot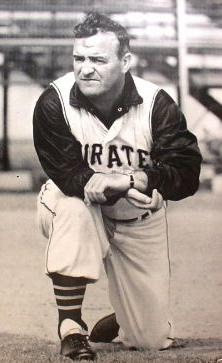 I'm a little surprised that so far in my super scientific poll which asks "Which manager would you vote to induct into the Hall of Fame?", that Danny Murtaugh has received nary a vote. He certainly has some credentials in his vitae.
Daniel Edward Murtaugh was born in 1917 in Chester, PA and even at full stature was a small man at 5'9″ and 165 lbs. He of course, is best known as the manager who led the Pittsburgh Pirates to five first place finishes and two World Series championships. However, he had a playing career as a secondbaseman for the Phillies, Braves, and Pirates.
Murtaugh's prowess with the bat was nothing to write home about. In his nine years in the majors, he accumulated only 8 homeruns and 219 rbis. His runs scored (263) and on-base percentage (.331) weren't much better even if you neutralize them for the time period he played in.
He did however, placed ninth in the MVP voting in 1948, his first year with the Pirates. That year, he hit .290 with 71 rbis. He was also a good fielding secondbaseman leading the league in putouts, assists and double plays that same year.
But that's not why he's on the ballot.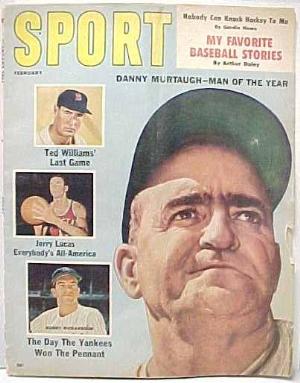 He's up for election to the Hall of Fame in 2008 for his managerial ability. For 15 years, he managed the Pirates to a 1115-950 record. Of those 15 years, they finished first one-third of the time. He brought the town of Pittsburgh a World Championship two times separated by 10 years (1960, 1971).
Thanks in part to the Pirates' defeat of the Yankees in the World Series of 1960, Murtaugh was named Sport Magazine's "Man of the Year".
Danny Murtaugh died December 2, 1976 in Chester, PA, the same town he was born.