Posted on
December 12th, 2006
by The Baseball Zealot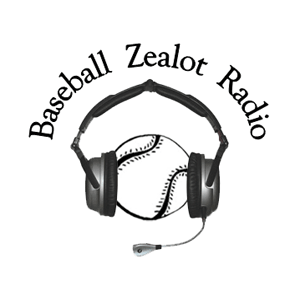 Take a listen to our latest edition of Baseball Zealot Radio. We take a look at the goings on at the Winter Meetings. Tedd gives a good review of the Rule 5 draft. I'll be honest, before this year, I was blissfully ignorant of the details.
During the show, Shawn brought up some interesting trivia. As a matter of fact, I pose it in the form of a question. You can listen to the show to find the answer (or probably use Google).
What strange significance does '90s Atlanta pitcher Ben Rivera have in regards to the Rule 5 draft?
We also hit on the Ford Frick award nominees.
While I'm on the topic of BZR, I want to say thanks to Brandon Rosage of Outsider Radio who plugged Baseball Zealot Radio on his show. Check out Brandon's show if you get the chance. It's on my podcast roll for a reason.
If you haven't checked out our show, give it a whirl. You don't need an iPod to hear our stuff. Just a computer with sound.
-tbz
No tags for this post.