Posted on
September 22nd, 2007
by The Baseball Zealot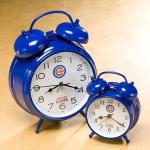 Cub fans who are interested in getting NLDS tickets should prepare to get up early Sunday morning. The online waiting room opens at 8:30am and ticket sales begin at 9am. Here is the entry point if you're interested.
You can also phone in and try your luck with that route.
Good luck and Go Cubs!