Posted on
July 5th, 2008
by The Baseball Zealot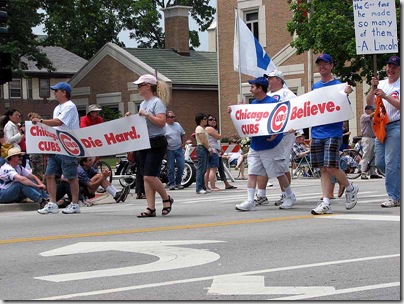 Cubs fans had a presence in yesterday's parade in Champaign-Urbana. If I'm not mistaken, this would be the same group who marched in last year's parade.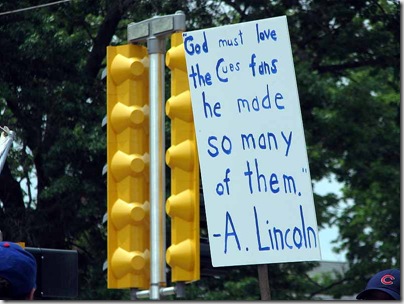 A poster taking some liberties with an Abe Lincoln quote.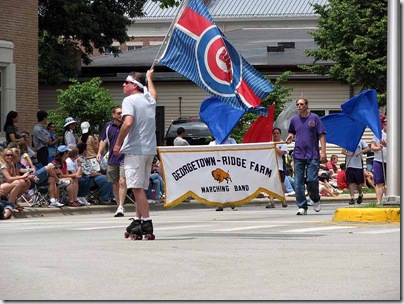 A Cub fan wheeling around with a rather tattered Cub flag.
No Cardinals fans contingent showed up in the parade. Must have been on the DL.
Go Cubs!