Posted on
May 9th, 2007
by The Baseball Zealot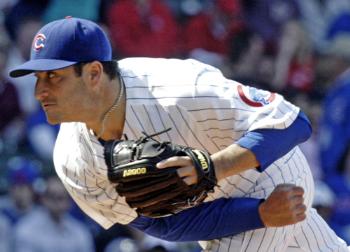 I'm sorry, Jason. You know, for the joke that went around when you got signed. It went like this…
"Well, if he can't pitch, at least we can use him as a pinch hitter."
I think many baseball people are waiting for the real Jason Marquis to step to the mound. When Marquis was signed over the off-season, I don't think too many expected an ace performance from a starter who just last year had a 6.00 plus ERA for the Cardinals despite winning 14 games.
Yet here he is, fresh off a complete game shutout against the Pittsburgh Pirates today making his record 4-1 in six starts with a minuscule ERA of 2.09. Even more surprising is that Marquis, who previously has had a penchant for the long ball (35 allowed in 2006), has only allowed 2 so for in 2007.
It's a question we ask ourselves of a lot of players (teams, too) this time of year. Are they that good or just lucky? The further we delve into the season, the harder the case it is to make that they are just lucky.
Who knows? Maybe, Marquis is due for a good year?
Oh, as far as his hitting? You know, it's not bad but it's down a little.
That's ok, Jason, that's not why we're paying you.