Posted on
June 25th, 2007
by The Baseball Zealot
Mr Rod Beck, intense reliever yet laid back teammate, is dead at 38.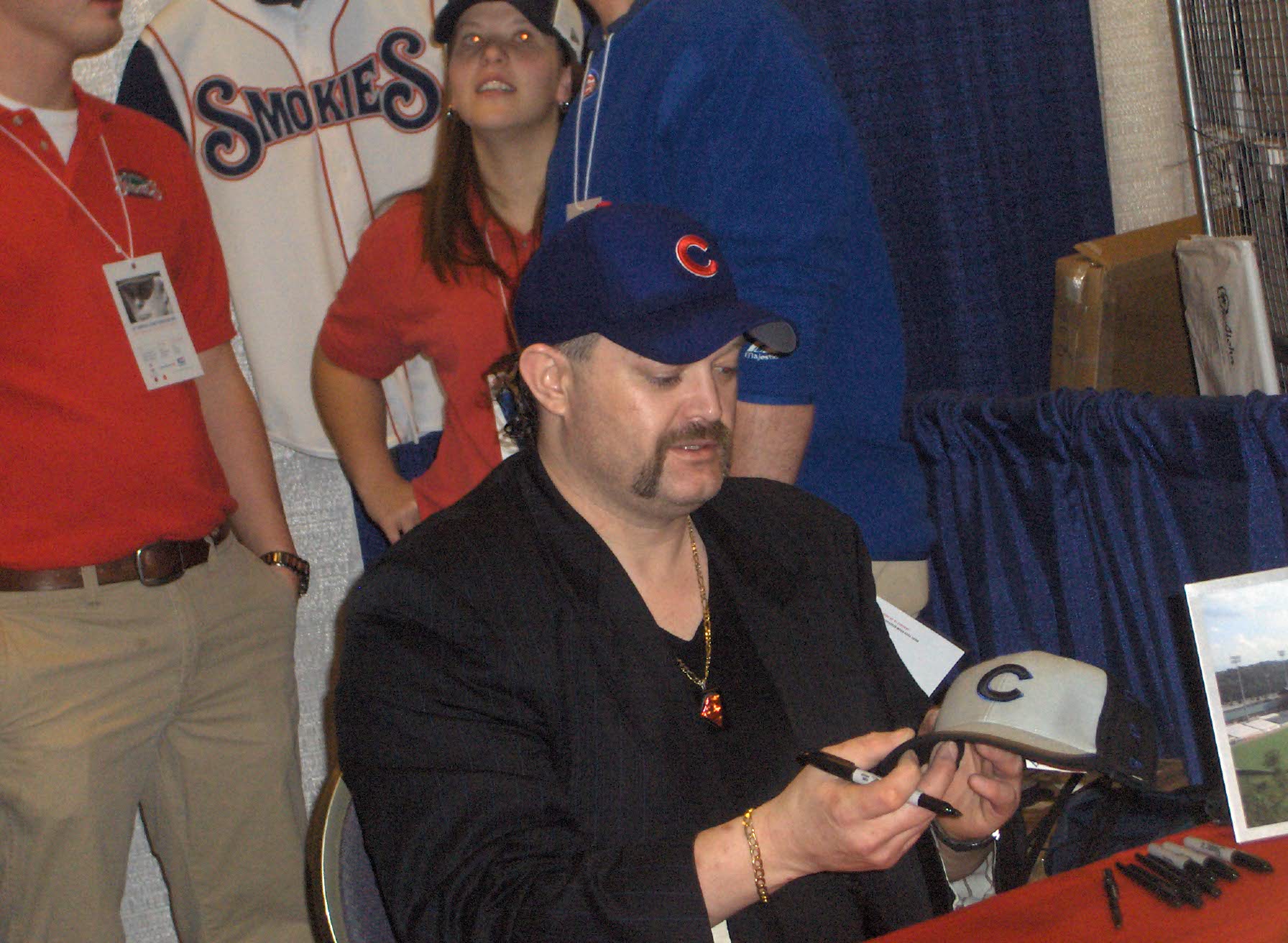 The Shooter signing autographs at the 2007 Cubs Convention
I saw the Shooter at this year's Cubs Convention. Out of all the old-timers signing autographs on the lower level, Rod Beck was one of the more popular ones with the fans. He had a friendly way with those waiting in line. With his signature handlebar mustache and longish hair, he stood out.
His cause of death is unknown and is pending an autopsy. I'm not holding my breath and quite honestly, you probably won't hear about the results here. The results probably won't be surprising.
That said, Beck's persona was one of a kind. A pitcher who camps out in an RV beyond a minor league scoreboard is bound to have a little color.
But let's not forget that the Shooter was once one helluva a pitcher. Yes, he had 286 career saves but he had incredible control too.
In 1994, when he had 48 saves for the Giants, he came in 8th in the Cy Young voting. Cubs fans will remember his 1998 season when they made the playoffs. That year he recorded 51 saves, his career high.