Posted on
February 17th, 2006
by The Baseball Zealot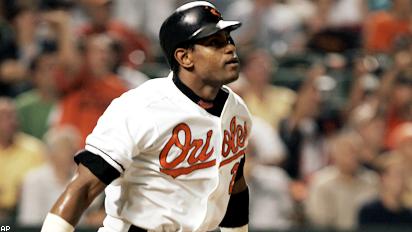 Sosa, after rejecting the Nationals $500,000 offer,  is apparently retiring.  Nothing is for sure, of course with players retiring and un-retiring these days but it seems like the writing is on the on the wall.
Cubs Manager Dusty Baker had some gracious words:
"I've seen some greats leave the game, and you never want to see them leave, and you'd rather see them leave on their terms and on top," Cubs manager Dusty Baker said Thursday. "Sammy's been one of the great players in the game for a long time and a guy who meant a lot to Chicago and a lot to the game. He and Mark McGwire did a lot after the '94 strike to bring the game back…"
But he concluded his comments with:
"…I just hope he does get a job soon."
That one made me giggle just a little.