Posted on
February 24th, 2007
by The Baseball Zealot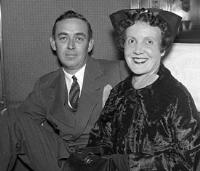 Former Cubs owner P. K. Wrigley
On March 2, the Veterans Committee will announce the results of their balloting for selection to the Baseball Hall of Fame. Most Cub fans (as well as many baseball fans in general) will be hoping Ron Santo will hear good news on that day.
Lesser known is that former Cubs owner P. K. Wrigley is on the ballot as well. His credentials are maybe less worthy.
But what struck me about this MLB.com article, was this paragraph:
Wrigley also instituted a "college of coaches," which eventually developed into the modern-day type of coaching staff. The specialization of coaches is somewhat taken for granted today, but Wrigley's innovation abolished the traditional field management structure that had dominated the game for years.
I'm not from that era so maybe I'm off base but I've never heard that analogy drawn before. Can anyone out there confirm or deny that the College of Coaches led to or influenced the development of the modern-day coaching staff?
All I've heard was that the COC was a big disaster and was eventually discarded after a couple years of sub-par (i.e cellar dwelling) performances.
Back to Wrigley, does anyone out there want to make an argument for his induction? MLB.com's article doesn't tout him too well. I think even I could spin Wrigley better. The first I would do is NOT bring up the College of Coaches.
And bobbleheads?