Posted on
March 2nd, 2006
by The Baseball Zealot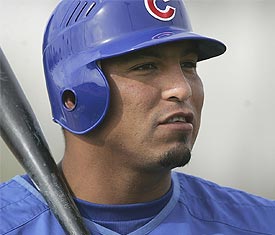 Carlos Zambrano is looking forward to a "fun" season.  As a Cub fan, I like hearing that.
Especially coming from Zambrano.  I don't think it's a stretch to say that he's one of the Cubs' most important assets.  Not only that, he's only 24. 
Cubs' pitching coach Larry Rothschild on Zambrano:
"I think he's gotten better and better," Rothschild said. "I think he's much more aware of it and the impact it has and the fact that he is under the microscope at this level a lot more. He's worked at it. There are still going to be days — I hope the energy is there the same way. I don't want him to lose the energy, just channel it enough that the concentration stays on getting hitters out and winning games, and that's the end of it."
Carlos allowed a hit in three innings in the Cubs' win against the A's.