Posted on
November 7th, 2006
by The Baseball Zealot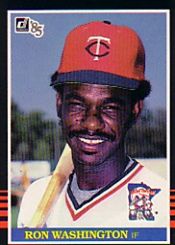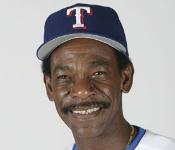 Ron Washington in 1985 and Ron Washington now. Doesn't seem like he's aged a lot mostly because he's always looked old
After a decade coaching with the A's, Ron Washington is the new Texas Rangers manager.
Washington is seen as a player's manager which will be a change from his predecessor, Buck Showalter who was seen as more task-oriented. He loves the game of baseball and it really shows.
He was signed to a two-year contract. Today came the obligatory responses from the Ranger players.
No tags for this post.