Posted on
April 13th, 2007
by Teddy Ballgame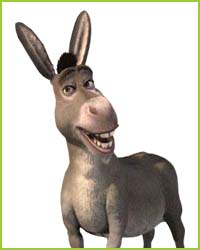 Travis Hafner, aka, PRONK
Travis Hafner was given the nickname PRONK, which is a combination of Project and Donkey for the way he runs the bases. Well on Thursday afternoon in Milwaukee the big guy didn't have to run the bases after connecting with a Scot Shields pitch. He turned it and the game around in a hurry, sending it way over the centerfield wall. It was estimated at 425 feet, but it seemed like it went at least 440. It cleared the stands beyond the wall and almost bounced off the glass that encloses the dome around the stadium.
What made it all the more incredible was that it snatched victory from the jaws of defeat, the three run blast changed the game from 2-1 Halos, to 4-2 Tribe. The Angels were just sailing along, when BOOM!
No tags for this post.