Posted on
April 14th, 2008
by The Baseball Zealot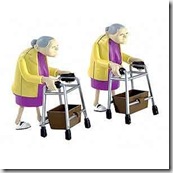 Paul Konerko: 2 for 4, HR, run, 5 rbis
Joe Crede: 1 for 2, HR, run, 4 rbis
The White Sox got two grand slams on Sunday from the bats of Konerko and Crede, the first time that has happened in one game in Sox history.
The Sox scored a total of 11 runs against the hapless Tigers who are now 2-10. Chicago pitching held the Tigers' lineup to just 6 hits and shut them out.
The four rbis gives Crede the AL lead in that category behind 4 homeruns (already matching his total from last year) and a .341 batting average.