Posted on
April 15th, 2006
by Teddy Ballgame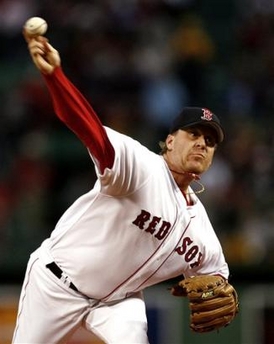 Curt Schilling upped his season mark to 3-0 with a nifty 1.64 ERA with a 2-1 win over the Seattle Mariners. The Red Sox Ace appears to be healthy once again, which spells trouble for the rest of the AL east.
Curt Schilling W 8 IP, 3 H, 1 R, 1 ER, 0 BB, 7 Ks
No tags for this post.