Posted on
April 18th, 2007
by Teddy Ballgame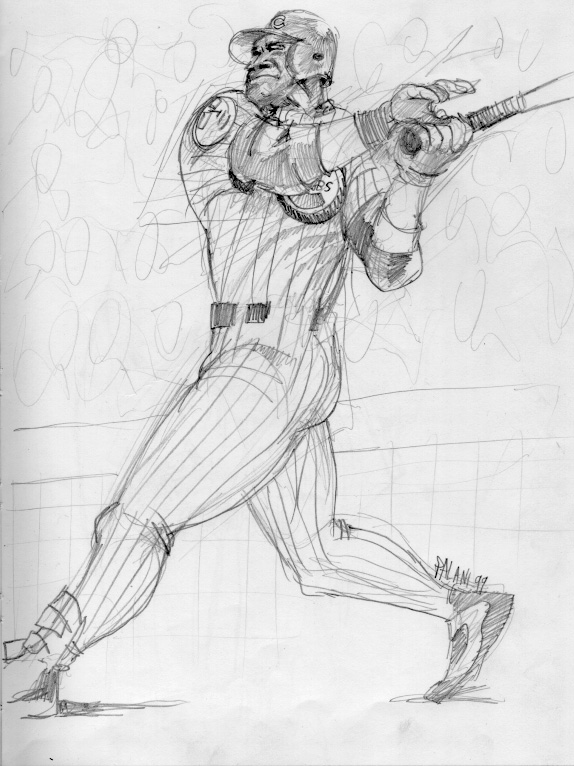 Sammy Sosa

Sammy Sosa 2 for 4, 1 2B, 1 HR, 3 RBIs, 2 runs, .205
There are alot of elements that make up Linescore of the Day. This was about a man coming home to Chicago. Certainly it was a different part of Chicago, but it was Chicago, none-the-less. All but 18 of his 591 homers have been hit while wearing a Chicago uniform, granted most came while playing for the Cubs. And granted most White Sox fans hate the Cubbies almost as much as they love the White Sox. And alot of that Sox fan hatred was directed at Sammy Sosa. The White Sox gave Sosa to the Cubs in exchange for George Bell. Cub fans would never let Sox fans forget that.
But then came the corked bat incident, the steroid allegations, and the boom box (still don't completely understand that one). Soon Sammy was banished to Baltimore, where he struggled through a rough season before calling it quits. He didn't really retire, he just kinda vanished. Then this spring he reappeared where he started, with the Texas Rangers.
All of these thoughts came to mind as I watched the goings on occur at the Cell. I didn't boo, I didn't cheer, I didn't know what to do, but I did know it was time to go home when Sammy's three run shot put Texas up 8-1.
No tags for this post.