Posted on
April 21st, 2006
by Teddy Ballgame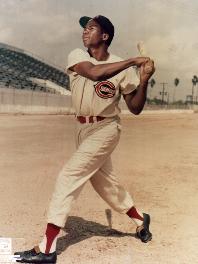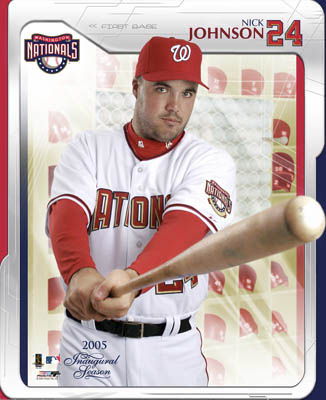 Nick Johnson had a day hitters dream about in his game against the Phillies. His first homer came off Ryan Madson in the 2nd with a runner aboard and was driven into the 2nd tank in RF. Nick's second blast was driven far over the centerfield fence, a no doubter! Nick Johnson's day helped Frank Robinson win his 1,000 game as a manager. I remember when Frank Robinson broke in as the first black manager in the big leagues. He was a player manager for the Cleveland Indians. Once he put himself into a game against my beloved White Sox as a pinch hitter and came through with a game winning homer, it broke the Southsiders spirit that year. Here's to you Mr. Robinson!!!
A runner-up for the Linescore of the Day would have to be the NY Mets Kaz Matsui who for the 3rd consecutive year hit a homer in his first at bat. This time it was an inside the parker against the Padres.
Nick Johnson 4 for 4, 3 RBIs, 3 runs, 2 HRs, 1 2B, 1 BB, .400 season avg
No tags for this post.