Posted on
April 9th, 2007
by Teddy Ballgame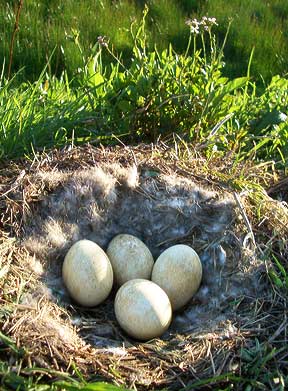 Goose Eggs Galore
Four different pitchers qualify for today's Linescore of the Day. They are Johan Santana, Kip Wells, Livan Hernandez, & Lee Gardner. The first three hurlers threw up seven scoreless innings, and Lee Gardner pitched 2/3 of a scoreless frame notching his first major league save at age 32.
Let me talk about the feel good story of the day first. Lee Gardner made the Florida Marlins roster by not allowing an earned run in spring training. Gardner has had two previous cups of major league coffee with the Tampa Bay Devil Rays. Last year he saved 30 games in Triple-A Toledo, Detroit Tigers. Just before the 2007 season the Florida Marlins acquired Jorge Julio to be the team's closer. Julio blew his first save opportunity and loaded the bases Sunday, getting only one out on a hard-hit drive to left, before giving way to Gardner. Lee got Carlos Ruiz to pop out on his first pitch and then struckout Michael Bourn on three pitches to preverve the two run Fish win, 6-4.
I know just about every starter going up against the Nats might be a Linescore of the Day guy, but Livan Hernandez of the Arizona Diamondbacks was lights out on this Easter Sunday against Washington. Livan allowed three hits and three walks, while working seven innings of scoreless ball. Arizona beat Washington 3-1.
Here's another feel good story, Kip Wells. Wells was once a hot-shot prospect with the Chicago White Sox. He was traded to the Pittsburgh Pirates where he had a couple of good years, before falling to 8-18 in 2005. Then last year he had some arm trouble, only starting nine big league games, with an ERA over 6.00. This season the World Champion St. Louis Cardinals grabbed Kip off the scrap heap. All Kip Wells did in his first start under pitching coach Dave Duncan was to allow no runs, one hit, one walk, while striking out seven, over seven innings of work against the Houston Astros. The Cardinals plated seven runs in the last two games to ice it, 10-1.
The last Linescore of the Day guy was to be expected, although I didn't want to admit it, was Johan Santana. Santana was matched up against John Danks, in his major league debut, and my beloved White Sox. Johan worked on his change alot more in the preseason to prepare him for the new year. Whatever he did, worked, as he didn't work up a sweat, allowing one hit, walked three, and struckout nine, over seven innings. The Twins got all the runs they needed when Justin Morneau connected for a 4th inning three run big fly, final score 3-1.
No tags for this post.