Posted on
May 13th, 2006
by The Baseball Zealot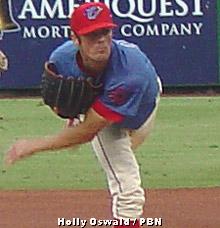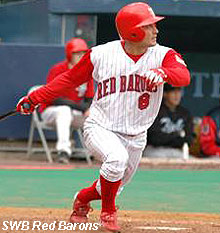 Cole Hamels:  5 IP, 1 H, 0 R, 0 ER, 5 BB, 7 K
Shane Victorino:  4 for 4, 2B, HR, 2 runs, 2 rbis, HBP
This pair of young Phillies share the honor for good reason.  Hamels' major league debut show he may be ready for the bigs.  He struck out seven including his boyhood idol Ken Griffey Jr twice.  Control was an issue but that may improve with time.
Victorino has been around for a couple years, playing with San Diego in 2003.  But he only has 123 at-bats to his name.  With Rowand's schnozz injury, he's going to get some playing time and he's doing his best to make the most of it. 
No tags for this post.