Posted on
May 19th, 2006
by The Baseball Zealot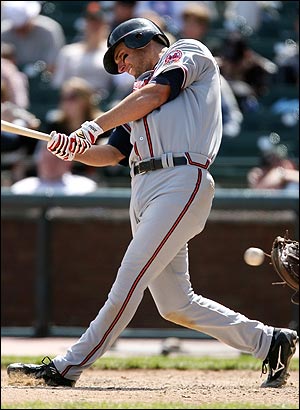 3 for 4, 2B, 2 HR, 3 runs, 3 rbis
Ten total bases for the sophomore Francoeur.  More importantly, he cleaned his plate.  No LOB.  Was Francoeur's partial rookie season fluke or is he the real deal?  Though he's hitting a lukewarm .269, he's hit 10 homers so far this season. 
One unsightly stat.. his .279 OBP by virtue of one walk.  If memory serves, he had one BB for a long time last year before he got it together and walked 10 more times. 
No tags for this post.