Posted on
May 21st, 2006
by The Baseball Zealot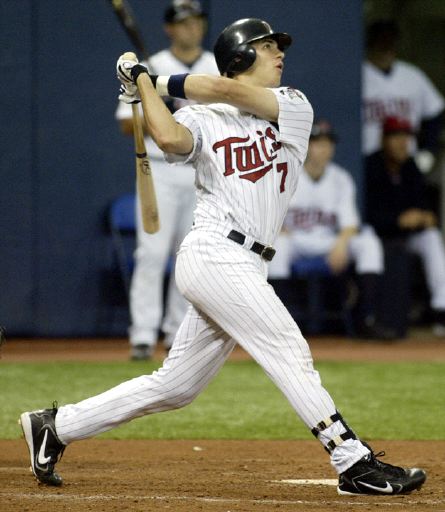 Joe Mauer:  4 for 5, 2B, HR, 3 runs, 4 rbis
Mark Cuddyer:  2 for 4, 3B, 2 runs, 5 rbis
This twin LSOTD comes to you courtesy of the… Twins who pretty much needed all this offense to defeat the Brewers 16-10. 
Special Mention to Tadahito Iguchi with 2 HRs (including a grand slam) and 6 rbis.  But let's face it, he did it against Rich Hill.  A bitter Cub fan?  Maybe.
Bat-girl and her entourage always have interesting insights on the Twins games.  For what's it's worth, she chooses Mauer as her B.O.D. (Boyfriend of the Day).