Posted on
June 16th, 2006
by The Baseball Zealot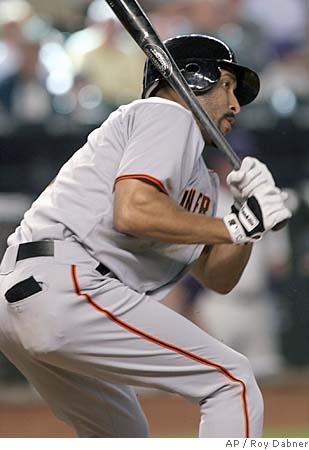 4 for 5, HR, 2 runs, 6 rbis
Nice night for Feliz who helped the Giants to a 8-2 drubbing of the Snakes who have seemed helpless as of late (1-9 in the last 10 games).
Giant starter Matt Morris owes Feliz a steak dinner or something. Morris hasn't gotten much in terms of run support this season and yesterday he got it from Feliz.
Feliz' six rbis was a career high and the most by a Giant in almost two years.
No tags for this post.