Posted on
June 8th, 2006
by The Baseball Zealot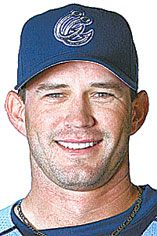 7 IP, 3 H, 0 R, 0 ER, 1 BB, 0 K (win)
In his first career start and second career appearance, Chris showed Samspon-like characteristics. He brought a one-hitter into the 7th inning. Interestingly, he did this without striking out a batter. I watched this game and it's very evident he is a groundball pitcher.
With the dearth of starting pitching and the uncertainty of Clemens' condition, I'm sure the Astros are happy to have Sampson aboard.
But they should be careful about any hair length policies.
No tags for this post.