Posted on
September 18th, 2007
by Teddy Ballgame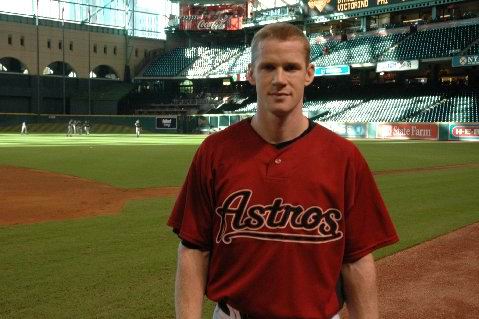 Josh Anderson (photo Jim Pierce)
Josh Anderson became the first rookie to reach base six times in a game since Arizona's Conor Jackson on Aug. 25, 2006, and he was the first Astros rookie to do it since Joe Morgan on July 9, 1965 in a 12-inning game in Milwaukee. Anderson, who played 131 games with triple-A Round Rock, where he batted .273 with 17 doubles 6 triples & 2 homers, before arriving Sept. 1, had five hits and a walk.
"I'm a little bit surprised," said Josh, who started his third straight game in centerfield and raised his batting average to .500. "I had a six-hit game in A-ball in 2004 and I had five hits one other time in the minors. It was just one of those days when you feel good, you feel locked in. It's hard to describe. I guess it's like a basketball player hitting several threes in a row."
No tags for this post.