Posted on
September 13th, 2006
by Teddy Ballgame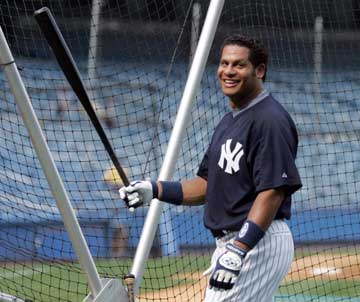 Bobby Abreu of the NY Yankees, nice pickup, eh?, drove in six runs in the 1st inning against the Tampa Bay Devil Rays. His first at bat was a three run homer, moments later he followed that up with three run double, not a bad inning.
Bobby Abreu 2 for 2, 1 2B, 1 HR, 7 RBI, 1 run (1st inning)
No tags for this post.