Posted on
June 7th, 2006
by The Baseball Zealot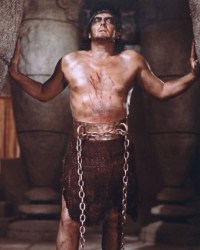 No, not that Sampson

Today it's the matchup of rookies: Marshall against Astros' Chris Sampson.
Sampson has a rather interesting story. Drafted by the 'Stros as a shortstop, quit the game, now given a second shot as a pitcher. He made his MLB debut last Friday when the Astros had pretty much lost the game. Now he gets his chance to start.
There's more info on Sampson over at Bleed Cubbie Blue.
Oh and I'm not going to talk about last night's game and Wood's performance other than to say that if and when Prior and Miller get back, KW should go to the pen… if I had MY way.
Update: No complaints about Sampson so far from the Astros' perspective. He's retired the first nine batters.
Update: Sampson just got pulled. What an outing for him! Six shutout innings allowing only 3 hits. He had a one-hitter though five. Interestingly, he didn't strike out a batter.
His velocity reached the high 80's. Definitely a groundball pitcher. For what it's worth, he's not bad defensively. He had more than few chances in the field.
Much is going to be made about Sampson's performance in the media but with the exception of one bad pitch to Brad Ausmus, Sean Marshall is also having a great day. He's only allowed the one solo shot to Aumus and still in the game.