Posted on
April 7th, 2007
by The Baseball Zealot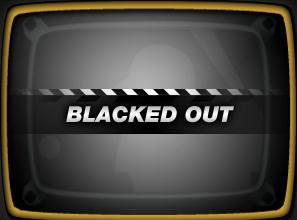 It came to a surprise to me that as a MLB.TV subscriber, I will not be able to view MLB games on Saturday afternoons (up until 7pm) throughout the regular season. This is because of Fox network's deal with MLB.
According to MLB.TV Mosaic Blog,
Some of you may be wondering why you're seeing so many games blacked out today, so i thought i would put up a quick note to explain. Due to FOX's deal with MLB, they own national rights to saturday day games up through 7pm and then we're un-blacked out. We know theyre not all available to you via the FOX broadcasts in your various local markets…

For future reference, this happens on saturdays until the post-season, and the other national blackout that will affect you on MLB.TV is the ESPN sunday night game (on some occasions they take two Sunday night games) at 8:05 PM.
Anyone who paid any attention when they signed up for MLB.TV knew that local teams would not be in the mix. For me, the Chicago Cubs, St Louis Cardinals and Chicago White Sox are almost always blacked out. A small consideration is that I can watch the archived games once they are over (and I sometimes do; I at least watch the highlight reel). Anyway, I knew this when I signed up but it didn't influence my decision since I like to keep up with MLB in general and there are a lot of other perks that go with it that
make it worth my hard-earned bucks.
But this Saturday afternoon thing kinda came out of left field. The MLB.TV people say that it is in the contract. I don't doubt that it is but it does go against their advertised "Watch any out-of market game" they've been touting since early this year.
If you check the comments from their announcement, you have some very irate MLB.TV customers and I can't say I blame them.
No tags for this post.