Posted on
October 20th, 2006
by The Baseball Zealot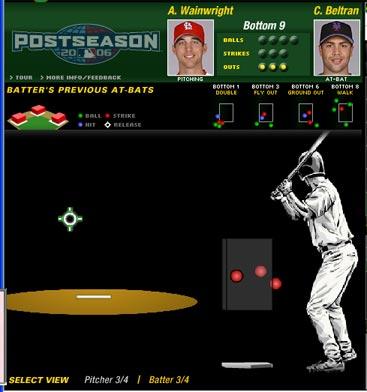 Say what you want but the NLCS definitely gave the fans the most bang for their buck both in terms of excitement as well as story lines. Carlos Beltran, the postseason Cardinal-killer, was perfectly set up to be the hero last night. And he struck out on three pitches.
And what about Oliver Perez? Perez was dubbed the Game 7 starter despite a 3-13 regular season record. I may be mistaken but I think that is the worst record for a postseason game starter. How does he respond? He allows one run in 6 innings with only 2 walks (Perez has had issues with control during the regular season).
Finally, Yadier Molina who hit .216 and slugged only a half dozen dingers all year was deigned by the baseball gods to be the NLCS hero. It doesn't get any better than this.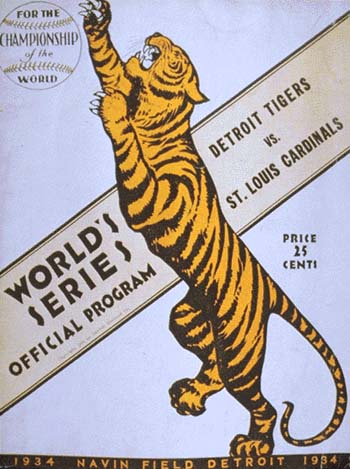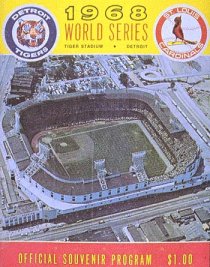 So we got a Cardinals-Tigers series. Both teams are not without their similarities. The Cardinals, seen by many baseball pundits at the beginning of the postseason as the worst team in the playoffs. The Tigers on the other hand, were the hottest team for most of the year then tanked for the last 60 games.
Detroit breezed through the ALDS and ALCS but St Louis had to work to get to where they are now. Whether the Cards can use their momentum to their favor remains to be seen.
One thing I've learned from listening to the pundits out there is not to make rash predictions or observations based on one game. We saw that happen with Detroit in Game 1 against the Yankees in the ALDS. The media had pretty much handed the Yankees the series after the first inning. Anything can happen in a five game series, let alone a seven game series, and that's why we love this game.
That said, I will say this. The Cards will have their work cut out for them against the Bengals. Unless we see some serious heroics from Albert, they over matched both in the pitching and hitting departments.
Bob Gibson, where are you?
Followup: Just heard on MLB radio that Oliver Perez had worst W-L record AND the worst ERA for a postseason starter. Just goes to show when it comes to the postseason, you don't follow the numbers.
No tags for this post.