Posted on
October 2nd, 2007
by The Baseball Zealot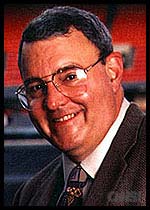 As you probably know, TBS will be broadcasting a good share of the postseason. And they'll be doing without longtime announcer Skip Caray. TBS has elected to go with Dick Stockton, Ted Robinson and Don Orsillo for the NLDS.
Skip apparently isn't taking it very well going as far as to talking to the media about it.
From the Atlanta Journal Constitution:
"I feel like I can do a better job than a tennis announcer or a football-basketball announcer," Skip Caray said. "I'm not knocking Ted Robinson and Dick Stockton, but point of fact is they don't do baseball anymore and I'm there every day."
I'm not that familiar with Skip to make a call on his broadcasting skills. Also, with a few exceptions, I'm not too particular about who announces the games I listen to. Let me re-phrase that. You be amazed at the range of opinions out there on the topic.
That all said, I will have to comment on this quote by Skip…
Caray said he'd like to be voted into baseball's Hall of Fame along with longtime broadcasting partner Pete Van Wieren someday. "But when your employer says you're not good enough to do the playoffs, I don't think that helps your chances."
Sorry, Skip, I don't care how good you think you are but lobbying for HOF induction just doesn't look good. Bert Blyleven used to do it and I thought it looked bad… and I'm a big Blyleven fan.