Posted on
October 17th, 2006
by Teddy Ballgame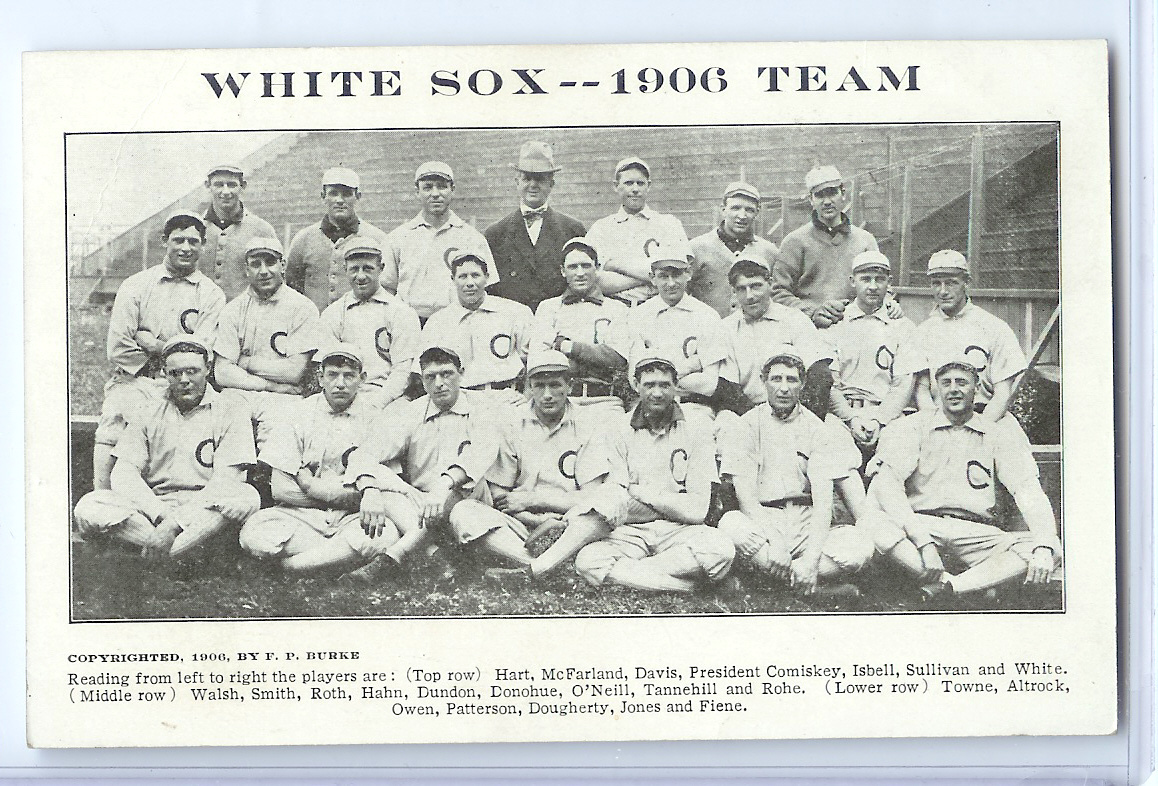 Just read the book When Chicago Ruled Baseball, which is a great story of how the underdog White Sox defeated the greatest team ever (116-36) the Chicago Cubs in the 1906 World Series. I knew about the great Chicago Cubs of this era, Harry Steinfedt & Johnny Kling, not to mention Tinker to Evers to Chance, but it was their pitching staff headed by Mordecai Brown, Jack Pfiester, Ed Reulbach, Carl Lundgren, Jack Taylor, & Orval Overall. Believe or not the Cubs won four NL titles and two championships from 1906-10, sad to say an organization's best days happened a century ago.
It was great to see this White Sox team come alive behind Doc White, Ed Walsh, Nick Altrock, Frank Isbell, & Fielder Jones. I lived to see the 2005 team win the World Series and knew a little about the 1917 World Championship team (a dynasty in the making, torn apart by the Black Sox scandal in 1919), but knew little about the 1906 Sox. Really the 1959 Go-Go White Sox were legendary even though they lost in the World Series to the LA Dodgers, the City of Chicago even set off the fire sirens throughout the city to celebrate the Sox capturing the AL Crown.
No tags for this post.