Posted on
June 5th, 2006
by Teddy Ballgame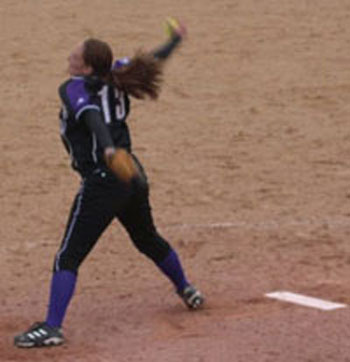 Northwestern's Women's softball team has made it to the NCAA Championship series by beating UCLA over the weekend. NU's Wildcats (50-13) will play the Arizona Wildcats (52-11) in the best of a three game series. Tammy Williams and Garland Cooper hit back to back jacks in the 8th inning of a tied game, giving NU the win over UCLA 3-1. Junior ace Eileen Canney improved her record to 26-7 beating the number one ranked Bruins (50-9) for the 2nd time this season, she allowed six hits and struckout six.
LET'S GO PURPLE WILDCATS!!!
No tags for this post.