Posted on
November 2nd, 2006
by Teddy Ballgame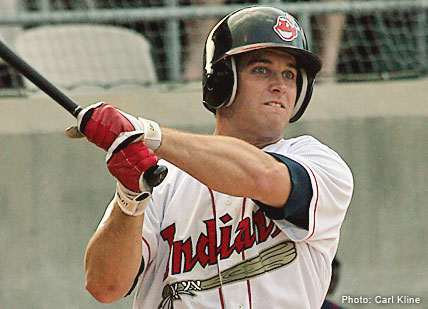 Trevor Crowe
I'm heading west November 13-16 to watch some baseball, Arizona Fall League style. Then gonna roll some dice in Vegas over the weekend, before giving you a full baseball report when I get back to Chicago. I've been doing my homework on Who's Who in the AFL and one player I'm very psyched to see is Trevor Crowe.
Trevor Crowe was a star outfielder at the University of Arizona before being selected by the Cleveland Indians in 2005, 14th player chosen. Trevor's a switch hitter, who's shown good speed, the ability to draw a base on balls, as well as hitting for a high average in the AFL.
No tags for this post.