Posted on
July 14th, 2006
by Teddy Ballgame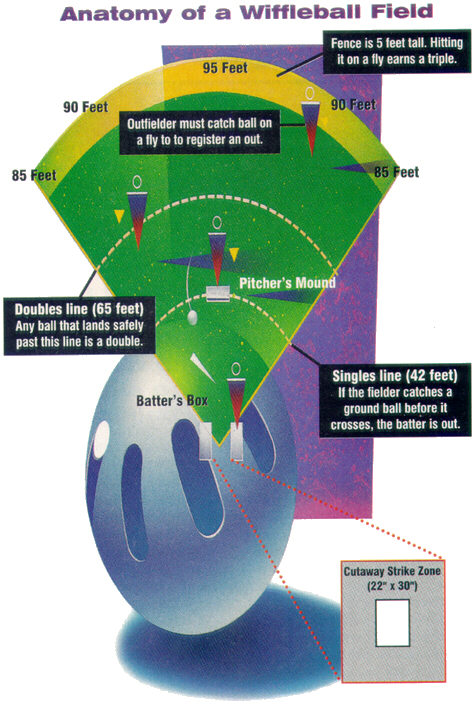 With MLB taking a few days off it gave me time to think, it didn't hurt that the other three major sports also have the days off the day before and the day after the All Star game. These are the only two days all year, which feature no scheduled games among the four major sports (MLB, NFL, NBA, NHL). I started thinking about my youth, you might do the same when you turn 50, anyway my thoughts went back to a friend of mine when I was a kid – wiffle ball. When I was a kid we would play this game for hours behind my house in Chicago in the alley. You had to be a straight away hitter, because if you hit it into a yard you were out. A grounder that bounced by the pitcher was a single, there were marks in the alley signifying doubles, triples, and homers. A really big game would be three on three. We would bat just like our major league heroes, lefty/righty, and imitate their stances. A yellow plastic bat with black tape would be used to try to hit the dancing, curving, dipping sphere as it was hurled plateward. We didn't call balls & strikes, hence the nickname The Statue of Liberty one player earned as he held his bat high in the air, just like Carl Yastrzemski, waiting for his pitch.
Click here if you wanna learn the history of the game and here if you wanna know about upcoming wiffle ball tournaments. Wiffle ball will live on forever in my memory, but I'm glad to report it is doing better than ever today.
No tags for this post.