Posted on
April 9th, 2007
by The Baseball Zealot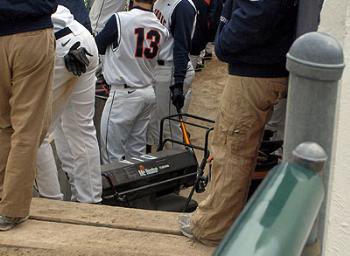 During University of Illinois' game against Ohio State on April 8, secondbaseman Ryan Hastings warms his aluminum bat with the help of "Mr Heater", the space heater in their dugout.
Any idea if there is a logical reason for this? Or is it superstition?
Not that there's anything wrong with that either.
No tags for this post.