Posted on
November 14th, 2006
by The Baseball Zealot
It's awards week at the MLB. We got a sniff of it last week with the Gold Gloves, Silver Sluggers, and the like but now we get to the big ones. Of course, we'll have to wait till next week for the Big Daddy awards, the AL and NL MVP.
Monday, they announced the 2006 Rookies of the Year.
National League Rookie of the Year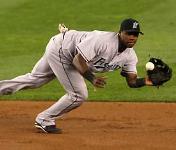 Hanley Ramirez
.292/.480/.353, 119 runs, 46 doubles, 51 sb
In a crowded field of talented NL rookies, Hanley Ramirez edged out Ryan Zimmerman by four votes. In my estimation, this choice was:

As a matter of fact, not only do I agree with the final choice, I pretty much agree with how the voting went down. I really think Zimmerman should have been a close second. The fact remains that Ramirez had a better overall hitting stats if you look past the fact that he won't have as many rbis due to his spot in his batting order.
Ramirez was one of six Marlins in the top 12 in the ROY voting.
American League Rookie of the Year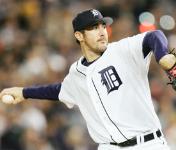 Justin Verlander
17-9, 3.63, 124 K, 30 GS
The AL ROY decision was not difficult in my opinion. It came down to Verlander, Jonathon Papelbon, and Francisco Liriano. I think think that choosing Verlander was:

Let's face it. Papelbon and Liriano had great seasons but their injuries did them in. Verlander was solid, durable and dependable.
Verlander was the first starting pitcher to win the AL ROY in 25 years (Yankee Dave Righetti in 1981 was the last).
Today they announce NL Cy Young winner.
No tags for this post.