Posted on
September 8th, 2006
by The Baseball Zealot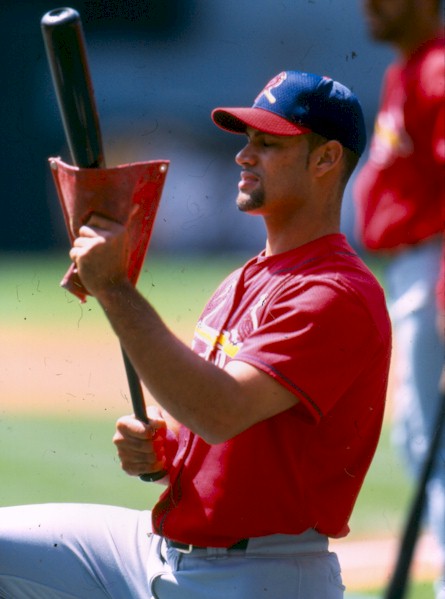 Possible MVP winner??
Somewhere on the MLB website (I can't find it now) is a poll they've been running for while. Quite simply, who would you choose for NL MVP?
1) Albert Pujols
2) Ryan Howard
3) Carlos Beltran
4) or Other
Just curious, if you couldn't choose options 1-3 (who knows, maybe you wouldn't anyway), who would you choose? I've heard the name Jose Reyes bandied about. It would never happen but I understand the sentiment.
As for my real choice, I gotta go with Phat Albert. No knock on Howard who is having a hell of a year. Beltran too, who is leading the Mets to a fantastic season.
But I'm looking at this way: without Pujols, the St Louis Cardinals would not be where they are right now in the NL Central. The Cardinals minus Albert would have been given a run for their money by the Cincinnati Reds and Houston Astros. That to me makes him valuable.
Beltran is valuable, yes. But without him, what NL East team would have challenged the Mets without him?
Howard is continuing to make his case for a MVP award and maybe I should hold off before deciding since he's on a tear right now. He's on course to hit 62 homers right now and there's a large fan base who believe that should be recognized as the single season HR record due to steroid suspicions.
Looking purely at stats, Pujols outperforms Howard. Pujols also has a better average, OBP, and slugging percentage. Howard of course edges Pujols in homers and rbis but the tables are turned in the runs category.
One stat I heard brought up the other day. Ryan Howard 156 strikeouts, Pujols 40. That sounds trivial but I don't think it is.
That all said, if things stay the course, I'm sticking with Pujols for my choice.
No tags for this post.