Posted on
March 4th, 2006
by The Baseball Zealot
I had the treat of listening to a former Negro League player give a poetry reading today.
Ernie Westfield Sr. (aka "Tennessee Ernie") was a featured reader at "Read Across America" in town today.  Westfield is a former Negro League player who played for the Birmingham Barons in 1959-1965.  He was good enough to represent the East All-Star Team as the starting pitcher in 1960.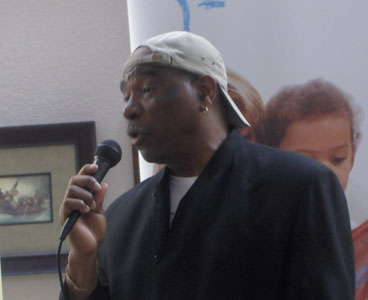 These days, Ernie lives in the Champaign-Urbana area and uses his fame to help troubled youth and educate people about Negro League baseball.
Those people who attended his reading at the "Read Across America" event and expected a lot of talk about baseball may have been surprised.  His message was primarily about bonding between children and parents as well as the importance of learning and education.
But I bet those people weren't disappointed.
No tags for this post.