Posted on
January 26th, 2006
by The Baseball Zealot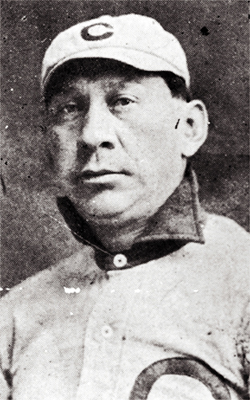 An author says he has found evidence that Louis Sockalexis, the Penobscot Indian that inspired the Cleveland Spiders to change their nickname, was indeed the first native American to professionally play the game of baseball.  This contradicts a 1963 finding that a Sioux Indian named James Madison Toy, played earlier.  The evidence was in the form of Toy's death certificate.
From the Bangor Daily News:
Although Rice wrote "Baseball's First Indian-Louis Sockalexis: Penobscot Legend, Cleveland Indian" to make a case for Sockalexis, he did not have solid proof that the Penobscot Indian was the first. He believes he has that now in the form of the 1919 death certificate of James Madison Toy, who is currently recognized as the first American Indian to play professionally.

The delivery of a copy of that document caused Rice to set aside his chores that afternoon. On the death certificate, Toy's race is listed as white.
The Baseball Hall of Fame has declined comment until they get a look at a copy of the death certificate.
No tags for this post.