Posted on
November 3rd, 2006
by Teddy Ballgame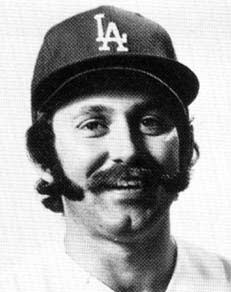 Pitch counts have made their way into MLB as owners try to limit the risk of arm injuries to their star pitchers. Starters are yanked at about 100 pitches, while closers seldom work more than one inning. Former Big League pitcher Mike Marshall has the answer, but so far MLB hasn't been willing to listen.
Mike Marshall was the 1974 NL Cy Young Award winner when he appeared in 106 of the Dodgers 162 games. Marshall amassed 208′ innings as a relief pitcher, posting a 15-12 record out of the pen, with 21 saves. Mike faced a remarkable 857 batters and had an exceptional 2.42 ERA. But 1974 wasn't a fluke as illustrated by his career statistics. From 1971-76 he pitched 66-111′, 65-116, 92-179, 106-208′, 57-109′, 54-99′ (games-innings) and then in 1978-79 54-99, 90-142″ (games-innings), AMAZING! So he knows what he's talking about.
Check out what Dr. Mike Marshall had to say in an article that appeared in the July 13, 2006, St. Petersburg Times. The article goes on to say how Marshall's study of kinesiology early in his career led him to a surprising discovery. He developed a motion that ended the immense stress on his elbow, allowing him to pitch well with little rest.
There are so many major league teams & pitchers who would benefit from Mike Marshall's knowledge. Wake up & smell the coffee!!! Is anybody listening?
No tags for this post.