Posted on
October 10th, 2006
by The Baseball Zealot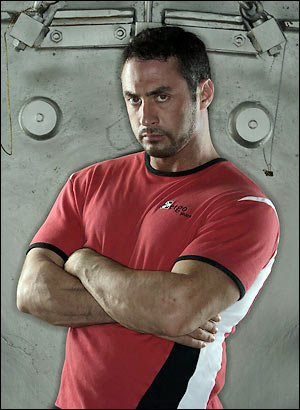 As you can see, Arnold partakes of his own product. Yow!
This week's Sports Illustrated is profiling Patrick Arnold who has just been subpoenaed in the BALCO case. Arnold is co-owner of Proviant Technologies here in Champaign, Illinois.
You can hear an interview with SI article author George Dohrmann on Baseball Prospectus. Dohrmann actually got a chance to tour the Proviant facility. It was not as Dohrmann thought, a "meth lab in a cornfield" but a high tech, professional operation. A "meth lab in a cornfield"?? Is that what you city guys think of us?? Please, don't answer that.
What is at question is whether Arnold knows if professional athletes have knowingly taken his performance enhancing supplements.
Anyway, judging by the interview (I haven't seen the article yet), Dohrmann does his best to get in Arnold's head. He did a extensive interview and I'm looking forward to reading it. If anyone here subscribes to SI, I'd like to hear any feedback.
No tags for this post.