Posted on
February 15th, 2007
by Teddy Ballgame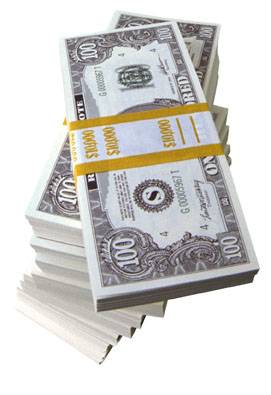 The Chicago Tribune & GM Jim Hendry have thrown alot of money at the problem, but will that prove to be the answer? Last year's ballclub was 66-96 under Dusty Baker. This year Lou Piniella (they're not saying, LOU) was brought in to the tune of 10 million dollars! He's got the task of lighting a fire under a bunch of overpaid ballplayers.
What were some of the problems with last year's Cubbies? Poor infield defense, no leftfielder, only one starting pitcher, an inconsistent closer, and injuries behind the plate & over at firstbase. So what did the Trib do to resolve these issues? They brought in Mark DeRosa, a rightfielder to play secondbase. They brought in Alfonso Soriano, a recently converted leftfielder to play centerfield. Centerfield was the only place a ball could be hit last year, where you knew it would be caught, but that was Juan Pierre, and that was last year. They brought in Ted Lilly, who is barely over .500 for his career, after having a career year, 15-13, last year. But Lilly will simply replace Greg Maddux in the rotation. They brought in Jason Marquis, who was left off the St. Louis Cardinals playoff roster on the way to a World Series. Marquis is a flyball pitcher on a team with the worst outfield defense in the game. They brought in Cesar Izturis, who was last healthy in 2004, to play SS. Speaking of health, there is no reason to believe that either Derrek Lee or Michael Barrett will be healthy in 2007. I saw where Kerry Wood might be the closer before year end. But you are completely delusional to think that Kerry Wood, Wade Miller, or Mark Prior will ever be healthy again.
That brings us to what went right in 2006? Two things that come to mind are Aramis Ramirez & Carlos Zambrano. But now that Ramirez has inked his big deal after playing out of his mind last year, and you saw how much he hustled, he can revert to the Aramis we all know and love. Now that brings us to the Big Z! There is already the talk about him getting what he deserves or he'll walk. I'm not about to deny that Carlos Zambrano is a very good, young pitcher, but if I were him, I'd test the market to see what a good pitcher is worth. Which means this big horse will be one and done.
I know this kind of talk normally creep up on Cub fans like Fruit of the Loom undershorts, after they've won the April World Series. But even after throwing all this money at the problem, it's still there, it's called the Chicago Cubs!