Posted on
December 2nd, 2007
by The Baseball Zealot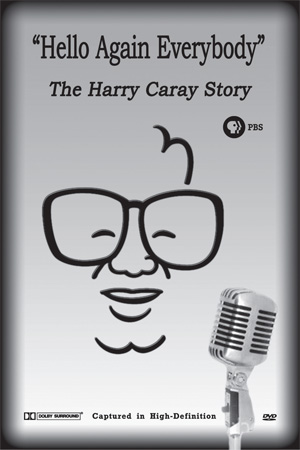 This afternoon I got a chance to watch the biographical DVD of legendary broadcaster Harry Caray called "Hello Again Everybody" The Harry Caray Story
Now I've been a Harry Caray fan since watching him call Cubs games in the 80s. I even saw him receive the Ford Frick award in Cooperstown in 1989. But I learned a lot from the video.
Hello Again takes you through Harry's life beginning with his orphaned childhood, his early days with the Cardinals then his later days with the Sox and his hey day in Wrigleyville. Throughout the documentary we see interviews with baseball people, his wife, Dutchie, co-workers and the important people… the fans who recollect the impact Harry Caray had on the game.
No doubt, the film was looking at Harry Caray in a good light. It wasn't a investigative journalist piece and nor it should have been. That said, they DID bring up the rumor of why Harry was fired from his Cardinals' broadcasting position (if you don't know why, look it up or better yet, watch the DVD). Of course they couldn't shy away from the drinking thing. They addressed it, albeit lightly.
One of the more poignant moments was Pete Vonachen's eulogy at Harry's funeral service. I'm sure there wasn't a dry eye in that church.
Anyway, a good portion of our readers are either Cub fans or Sox fans so some of you might have an interest in the DVD.  I highly recommend it.  You can find out more about it (and probably info how to buy it) at their website.