Posted on
October 6th, 2007
by The Baseball Zealot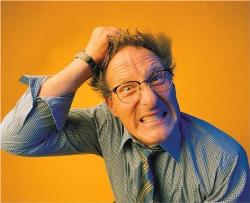 The TV at home bore the brunt of my frustrations tonight. I must have thrown three or four of my kids' toys at it tonight.. starting with Chris Young's bomb off Rich Hill.
I actually turned the television off after Stephen Drew's homer in the 9th inning. Logging on to mlb.com just now, I had my fingers crossed, of course to no avail.
The Cubs never had it. Not that they didn't had their chances. Livian Hernandez, however, got out of every jam.
The magic number for the series is zero. That is the number of rbis by Alfonso Soriano, Derrek Lee, and Aramis Ramirez for the series combined. Again, wasted opportunities.
I will give the Arizona Diamondbacks their due. If team loyalty wasn't an issue, the 'Backs are a team I might have enjoyed watching win. With players like Byrnes, Drew, and Young, they are a scrappy, hustling team with a hunger for victory.
All for now, I'm too drained and frustrated. Later, I'll do a season wrap-up of the Cubs season.