Posted on
January 28th, 2006
by The Baseball Zealot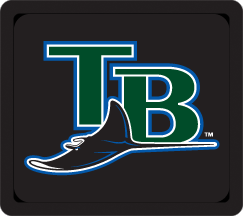 The new owner of the Tampa Bay Devil Rays has decided that the Devil must go.
As of 2007, the Tampa Bay team will most likely have a new nickname without the hellish influence. 
"When [new owner] Stu Sternberg came in, he said there was a need for dramatic change. One way for dramatic change is to change the name," [team president] Silverman said.

After talking with fans in focus groups, the team learned there was a "negative association" with the terms, "Devil Rays," and "devil," Silverman said.

"When they liked something we did, they would refer to us as the Rays. If they were discussing a complaint or gripe, we were the Devil Rays," Silverman said.
Let's get real here.  These fans in these focus groups probably found a bigger "negative association" with the term "ineffective pitching".
Maybe they should concentrate on signing some decent free agent arms instead of trying to appease a few unhappy patrons.
No tags for this post.