Posted on
May 3rd, 2006
by The Baseball Zealot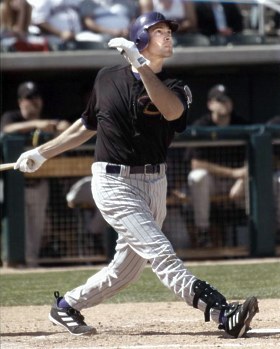 4 for 4, 2 HR, 2 runs, 2 rbis
Let's face it.  I'm picking Shawn Green to avoid the LSOTD be the Cubs' opposing pitcher two of the last three days.  Zack Duke put in an admirable performance against the Cubbies pitching a complete game shutout for his 2nd win.
Green's performance is noteworthy though helping the Rattlers eke out a win over the Dodgers 10-8.  Going 4-4 puts him at .319 for the year.
No tags for this post.