Posted on
July 1st, 2006
by The Baseball Zealot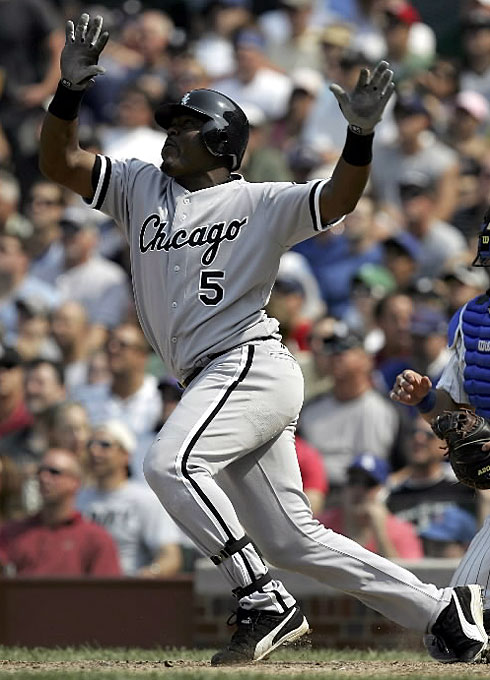 3 for 4, 2B, HR, run, 5 rbi
"One man wrecking crew" is what the media called Juan and that about summed him up. He drove in five of the Sox' eight runs in their 8-2 defeat of the hapless Cubbies yeaterday in the much anticpated matchup.
A.J. and Michael kissed and made up. The conspiracy theorist in me wonders if it was ordered encouraged from above for the benefit of the camera. Yes, they are friends which I think furthers my point.
I'll put my tinfoil hat away now.
Correction: That's Juan Uribe not Jose.