Posted on
August 4th, 2006
by The Baseball Zealot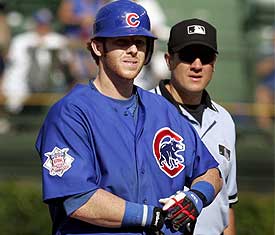 4 for 4, 4 2B, 5 rbis
Murton tied the MLB record for doubles in a game. The last player to do it was Billy Williams in 1969. Murton has been doing well as of late. His BA since the All-Star break is .395.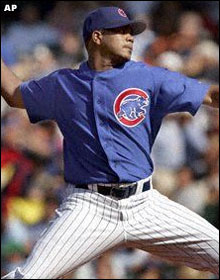 Perhaps of more importance to the Cubs, Juan Mateo won his very first start. He wasn't dominating (3 runs, 2 earned in 5 innings with 2 Ks and 3 walks) but it was good enough.
The Cubs can use any good news regarding their pitching staff they can get. Here's a quick writeup on Mateo.