Posted on
March 1st, 2007
by The Baseball Zealot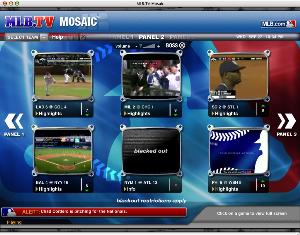 I signed up for MLB.TV today. I got the Premium package which costs a pretty penny. If you just want the basic MLB.TV package, it costs the same as last year but this year, they're not throwing in Mosaic with that. My sense is that they were beta-testing it last year and now that it's ready for prime time, you need to get the Premium package and pay the primo bucks.
Here is the MLB.TV's comparison chart.
Aside from Mosiac (which will be available April 2), the Premium package promises to deliver higher bandwidth and therefore better video.
Stay tuned. I'll be reviewing any highlights (or problems) with MLB.TV and Mosaic.