Posted on
August 1st, 2006
by The Baseball Zealot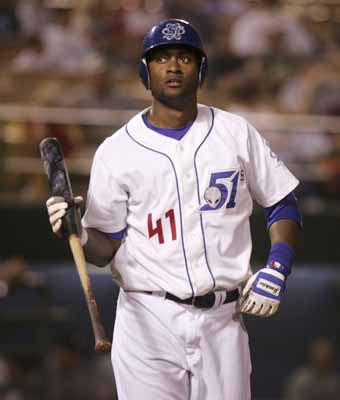 One of the best minor league players involved in a trade this week is Joel Guzman who was dealt by the Dodgers to Tampa Bay in exchange for Julio Lugo.
With the departure of Izturis to the Cubs, the Dodgers needed to fill the hole at short. Lugo, who hitting .308 with decent speed and pop, capably does that. But in return they gave up Joel Guzman.
Guzman is a shortstop-turned-OF/3B.
Much has been made of the Dodgers' list of rookies this year. Players like Russ Martin, Andre Ethier, Matt Kemp have made a splash in the lineup. Joel Guzman with just 19 at-bats hasn't had much of a chance to show his stuff.
And from what I've been hearing, he could be better than all of 'em. In April, Baseball America rated him as the third best prospect and Best Power Hitter.
I know many Rays fans weren't too thrilled about giving up Lugo but considering what they were getting back, they weren't feeling too bad.
By the way, here is a full list of trades made within the last week.
Followup: The Professor at the Rays Index opines on the Lugo/Guzman deal. He seems pretty satisfied with the deal.
No tags for this post.