Posted on
December 13th, 2007
by The Baseball Zealot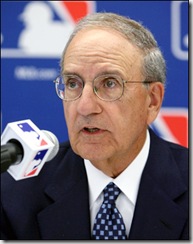 I got my hands on what appears to be the George Mitchell List this morning. I'm calling this list "unofficial" since I got it third hand (though it did originate from the offices of Congress). We'll all know soon enough.
Since MLB has disputed some of the names on a few of the leaked lists out there, I'm removing the names from the post.
Update: Here is the official Mitchell report that just came out (pdf format). More later when I have time.
No tags for this post.