Posted on
April 6th, 2006
by Teddy Ballgame
One of the magical things about baseball is it's connection to the past. History is such an integral part of the game. Yesterday Ken Griffey, Jr. reached out and touched a couple of legends with one swing of the bat. Jimmy Rollins stepped closer to immortality when he doubled in yesterday's game keeping his streak going.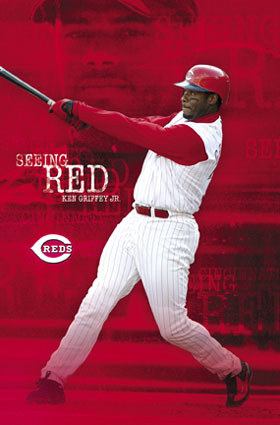 Ken Griffey, Jr.
April 5, 2006 Ken Griffey, Jr. passed Mickey Mantle in homers & Joe DiMaggio in RBIs (RBIs were not recorded as an official stat until 1920) in the history of the baseball. The home run was Griffey's 537th of his career moving him soley into 12th place all time. Ken's solo shot yesterday against the Cubs also moved him into 31st place all time with 1,538 career RBIs.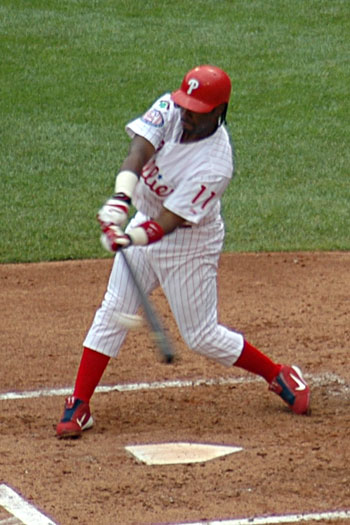 Jimmy Rollins
Jimmy Rollins continued his hitting streak on 4/5 when he doubled in his first at bat of the game for the Phillies against the Cardinals. 38 is the special number of games in a row Rollins has gotten at least one hit in, moving him ahead of Tommy Holmes who had a 37 game streak in 1945. Next up on the list is Paul Molitor who hit safely in 39 straight games in 1987. Of course Joe DiMaggio's 56 game hitting streak is the longest.
No tags for this post.