Posted on
April 4th, 2006
by Teddy Ballgame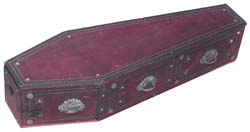 Freddy Garcia White Sox starter in game #2 versus the Cleveland Indians did his best Barry Zito imitation, Zito let up seven runs in only 1 1/3 innings in the A's opener against the Yanks yesterday. Freddy allowed seven runs on nine hits, two walks, over 4+ innings of work. Garcia gave way to rookie Boone Logan with two on & nobody out in the 5th, Logan allowed both runners to score. The disturbing fact was that he didn't have his fastball, which topped out at 89 rather than his usual 93 MPH fastball. Neither Hawk nor DJ brought up the fact in spring games that Garcia was trying something new, but today it was the topic of conversation. It wasn't like Freddy was hurt or couldn't throw hard, it was like he was trying to fool hitters rather than blow them away.
Before the game the White Sox received their World Champion rings. It was a nice ceremony. Some guys that were traded away were back to receive their hardware, El Duque, Willie Harris, Timo Perez, & Aaron Rowand all showed up. But Rowand received the biggest ovation and seemed to mist up. Jim Thome, the guy the Sox received for Aaron jacked his 2nd in two days far into the RF stands. Final score 8-2 Bad Guys. I'll be at the Cell tomorrow.
LET'S GO WHITE SOX!!!
No tags for this post.